We are excited to announce the current lineup of artists and clinicians for the 2020 Boston Trumpet Workshop, held in two sessions in August, 2020. Stay tuned for exact dates!
The Boston Trumpet Workshop is a seminar like no other. Our focus is on educational excellence and cutting edge pedagogical techniques– positive reinforcement and performance psychology. Our curriculum is designed to set and achieve focused goals, such as upcoming auditions and competitions, and measurable outcomes. Our faculty and clinicians are entrepreneurs, performers, and competitors with years of experience performing and teaching at the highest levels.
Please see below for the most appropriate Session
---
Session I
Focused on ensemble skills, practice skills, fundamentals, and building a positive relationship with the trumpet. Goals could include junior districts, honor bands, youth symphony auditions. Culminates in a final concert. Enrollment limited to 10 students.
Age: 11-14
Dates: TBA, late August, 2020
Cost: $400

Session II
An intensive experience for advanced trumpet students. Focus on college auditions, solo competitions, and polishing a product. Will include performance coaching, seminars, and significant performances for their peers.
Age: 15-18
Dates: TBA, late August, 2020
Cost: $300


---
---
Ashley Hall
Ashley Hall is an internationally renowned trumpet soloist, chamber musician, clinician, and coach.  From small rural villages in the developing world to grand concert halls, both personally and professionally Ashley has engaged in her passion for building community and inviting people into the experience of music as a tool for connection. 
Ashley is on trumpet faculty at the Longy School of Music and also manages the school's innovative Career Coaching Program–a program designed to help students craft meaningful careers in the arts that are congruous with their personal values and goals.  She has held other collegiate teaching positions at the University of North Carolina School of the Arts, St. Olaf College and the University of Dayton. Ashley combines her passion for whole-person development with a methodical approach to trumpet improvement.  Her teaching on respiratory mechanics, strategic practice planning, upper register development, and her personal stories of struggle and growth make her one of the most sought-after guest clinicians and educators on the trumpet.
Mrs. Hall holds a bachelor's degree in trumpet performance from the University of Cincinnati-College Conservatory of Music and an artist diploma from the Longy School of Music.
For more information, see https://www.ashleyhalltrumpet.com
---
Erika Snyder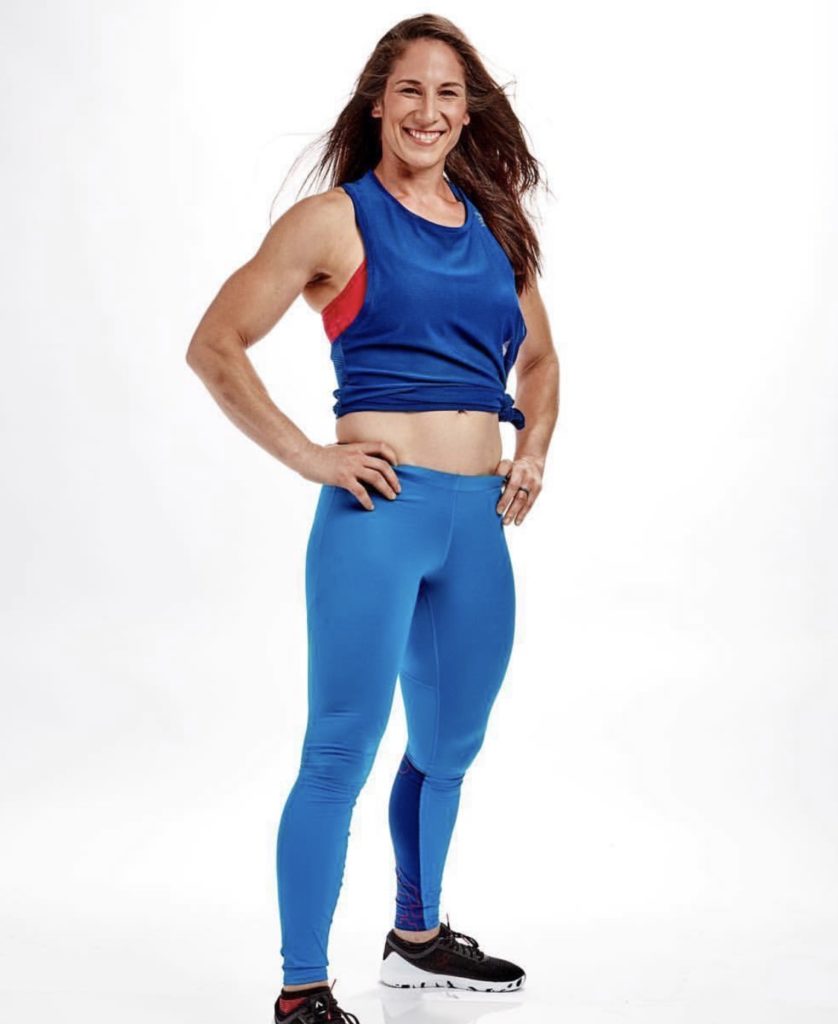 Erika Snyder is a lifelong athlete, ranging from soccer, basketball, softball, rugby, and CrossFit. She has been a prizewinner at Regional and Game-level CrossFit competitions from 2011 through 2014. In 2018 Erika founded the company ThoughtWOD, dedicated to the psychology of athletics and competition, and her charismatic and pragmatic approach has enriched and assisted athletes and competitors across the Boston metro with goal setting and achievement.
Holds professional positions at the Noble School and CrossFit One Nation. For more information, see http://www.thoughtwod.co
---
Dr. Phil Sullivan
Currently based in Boston, Massachusetts, Dr. Phil Sullivan is a trumpet pedagogue and recitalist from the San Francisco Bay Area in California. He has taken performing, conducting, and teaching engagements in California, New York, Maryland, Massachusetts, New Hampshire, North Carolina and internationally in Italy. Equally at home as a soloist, orchestral, and chamber musician, Phil has performed in a wide variety of styles and venues including Carnegie Hall as principal trumpet, and The Isabella Stuart and the Children's Museums in Boston as a chamber musician and soloist respectively.
From 2007 to 2010 he was the Trumpet Studio Coordinator at the Peabody Institute of the Johns Hopkins University in Baltimore, Maryland. In 2010 he moved to Boston to freelance and was a guest lecturer at Northeastern University. From 2011 – 2016 Phil was Artist in Residence at St. Stephen's Church in Orinda, California. Currently he is Principal Trumpet at Park Avenue Congregational Church in Arlington, Massachusetts and is on faculty at Needham Music and Dance.
Phil holds a Bachelor's degree and a Graduate Performance Diploma from the Peabody Conservatory at Johns Hopkins University, as well as a Master's Degree from the New England Conservatory.  He completed his Doctor of Musical Arts at the University of North Carolina, Greensboro in 2014.
---
Dr. Andrew Harms
Dr. Andrew Harms holds a Doctor of Musical Arts degree from the University of Cincinnati College-Conservatory of Music with a concentration in German Studies, a Master of Music degree from the University of Missouri-Kansas City Conservatory of Music and Dance, and a Bachelor of Music degree with a minor in English Literature and Composition from Missouri State University. Andrew also completed performances studies at the University of Miami.
Andrew is equally comfortable as a performer, teacher, and researcher. He has been recognized as a finalist by a multitude of national and international conferences, competitions, and organizations, including the International Trumpet Guild, National Trumpet Competition, the Music Teachers National Association Chamber Music Competition, the Naftzger Young Artist Competition, the Minnesota Orchestra Young Artist Competition, and the U.S. Fulbright Student Program. As a soloist, Andrew is often featured in traditional instrumental mediums, as well as both historic and contemporary performance. Andrew has been involved in the commissioning and premieres of over a dozen new works, including Contraptions by John Cheetham, Zelik by Annika Socolofsky, and Anticitizen One by Paul Poston, and has performed with several of Boston's top new music ensembles. Andrew also holds the position of Solo Cornet with the New England Brass Band, also serving on the Board of Directors.
As a teacher, Andrew maintains a busy studio of students on all brass instruments based in Boston, MA. Andrew also serves as faculty at Blue Lake Fine Arts Camp in Twin Lake, MI. Andrew has previously held faculty positions with Snow Pond Center for the Arts, Appel Farm Fine Arts Center, Austin Public Schools, and the University of Miami. Andrew's students have participated in many of New England's top honor bands and orchestras, and have participated in prestigious study programs such as the Boston Youth Symphony and Tanglewood. Many have gone on to study at many of the nation's top music schools and conservatories, including Boston University, New England Conservatory, University of Texas, and Oberlin Conservatory.